See on
Scoop.it
-
Mod Scene Weekly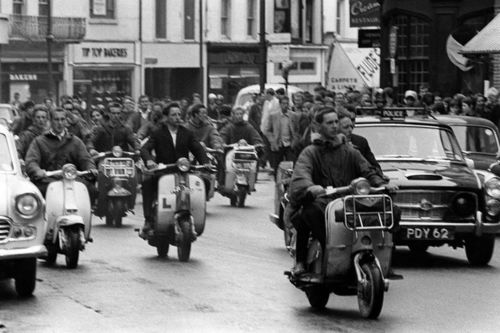 The bank holiday began with tourists flocking to the coast but ended with them fleeing for their lives as Mods and Rockers turned beaches into battlefields.
Fifty years ago, in the spring of 1964, simmering rivalry between the groups reached a flashpoint as they clashed repeatedly on seaside piers and promenades across the country.
But the worst of the violence was seen in Brighton, as families were trapped in a shocking showdown which sparked moral panic about the state of British youth.
See on mirror.co.uk